Encore™ SE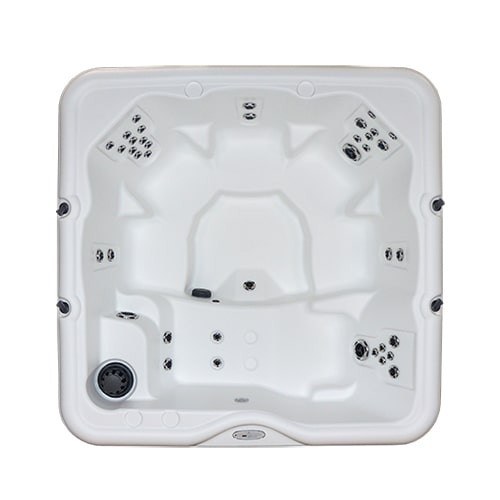 Seating Capacity:
6
Jets:
40
View Jets
Spa Volume:
330 gal. (1249 L)
Dimensions:
84 in. x 84 in. x 35 in. (215 cm x 213 cm x 89 cm)
GET THE BEST PRICE
STORE LOCATOR
This Sport Edition brings hydrotherapy to the next level. With our largest XL pump and our brilliant Northern Light Package to include a waterfall, it is sure to soothe your body and mind.
With seating for six, including a seat to sit back and soak it all in, Nordic Hot Tubs relax tense areas of the body with powerful, invigorating hydrotherapy. In addition to jets that target specific parts of the body, Nordic's dual-therapy system (DTS™) offers gentler, whirlpool therapy for your whole body. Barrier-free seating combined with high-flow turbo jets creates an encompassing massage for your full body massage experience.
Nordic's DTS™ whole-body therapy releases lactic acid from all areas of the body, allowing oxygen to flow freely. Nordic's dual-therapy system offers a significant advantage over other spas that offer only targeted hydrotherapy. If you are shopping for a spa be sure you are getting the "whole" story. Experience a sanctuary of pleasure and relaxation.
Related Products
Seats: 6