Jubilee™ SE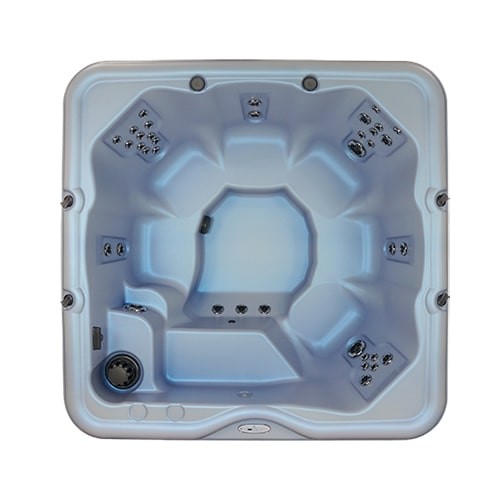 Seating Capacity:
6
Jets:
38
View Jets
Spa Volume:
325 gal. (1230 L)
Dimensions:
84 in. x 84 in. x 35 in. (213 cm x 213 cm x 89 cm)
GET THE BEST PRICE
STORE LOCATOR
The powerful Jubilee™ SE provides all the therapeutic benefits of our LS model but in a powerful single pump system. Designed with the Nordic DTS™ whirlpool therapy and roomy seating for 6 or 7 people (including the step-in/cool-down seat), this tub is a leader in affordable luxury.
The Jubilee™ SE provides the superior therapeutic benefits you need at the price point you want with the quality you demand. If you are looking for a large, no-nonsense, therapeutic hot tub for the family, you have found it! Ease into your Jubilee™ SE and let the cares of the day melt away as you relax in a powerful hot water therapy session.
Related Products
Seats: 6