All In 110V D'Amour™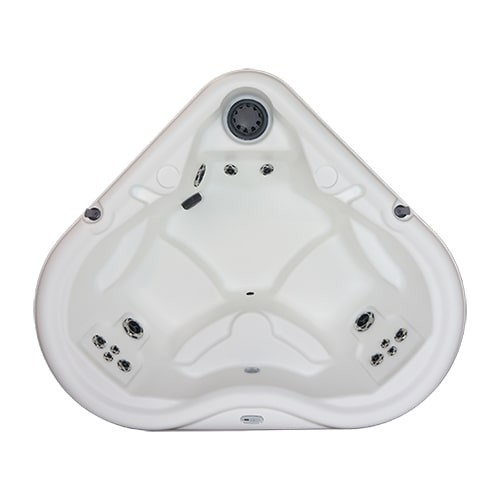 Seating Capacity:
2
Jets:
14
View Jets
Spa Volume:
205 gal. (776 L)
Dimensions:
84 in x 72 in x 34 in (213 cm x 183 cm x 86cm)
GET THE BEST PRICE
STORE LOCATOR
The Nordic D'Amour™ 110v offers a romantic getaway and incredible hot water therapy. With seating for two, this spa can help you spend alone time with a loved one or simply offer sanctuary from everyday stress to couples or individuals. An LED Footwell light, t-20 insulation, ozone, and a GFCI 15 amp plug come standard. Just plug it in and enjoy it.

Powerful jets to include hip, wrist, and elbow jets, provide invigorating hydrotherapy to tense areas of the body. Plus, Nordic's exclusive dual-therapy system (DTS™) offers gentler, whole-body therapy to complement these traditional, more targeted jets.

Unlike other spas that offer only targeted hydrotherapy, this gentler therapy has proven better at peeling away tensions and stress from the entire body by releasing lactic acid from all body zones and allowing oxygen to flood every tissue and fiber. The versatile step also acts as a cool-down seat.
Related Products
Seats: 2

Seats: 2