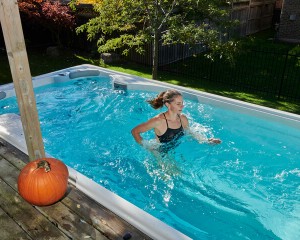 Your backyard is a significant part of your home, and unfortunately, it often doesn't get the love and attention it deserves.
With the right items, your outdoor space can be transformed from drab and unused to a lush oasis you can't wait to step into.
From adding the perfect dining set and cozy outdoor furniture, to hanging vibrant plants and installing a water wonderland, your outdoor space can be anything you want it to be.
Backyard swim spas are the perfect addition to any home, providing fun, relaxation, and fitness all in one compact package!